ProPak China 2020 – A Powerful Business Enabler for Processing and Packaging Maret in Asia
SHANGHAI, April 2020
As the premier processing and packaging event for China, ProPak China 2020, the 26th International Processing & Packaging Exhibition will take place at the National Exhibition Convention Center Shanghai (NECC) from 25 to 27 November 2020. It offers solutions on food processing, packaging, labelling, weighing, printing, logistics, automation, containers and materials to food, beverage, dairy, confectionery, bakery, condiment, FMCG, pharmaceutical, personal care, cosmetic, home appliance and 3C, e-commerce, courier and other industries.
Various highlighted events held concurrently
Alongside with trade fairs covering the entire industry value chain including FoodPack China, Health Ingredients China, Food Ingredients Asia-China, Healthplex and Natural & Nutraceutical Products China, and Starch Expo, ProPak China 2020 will build an ideal platform for industry professionals to connect with their target markets, showcase their brands to decision makers and network with the industry buyers that matter most. The joint exhibition is estimated to attract more than 2,000 leading exhibitors and 100,000 trade buyers from across the globe and cover a record-breaking floor space of 200,000 sqm.
And this event will also provide participants with opportunities to observe machinery in action and at full scale, explore multiple approaches to solving production and packaging challenges, discover packaging ideas from other industries and grow their network by connecting with insiders who are active in the processing and packaging industries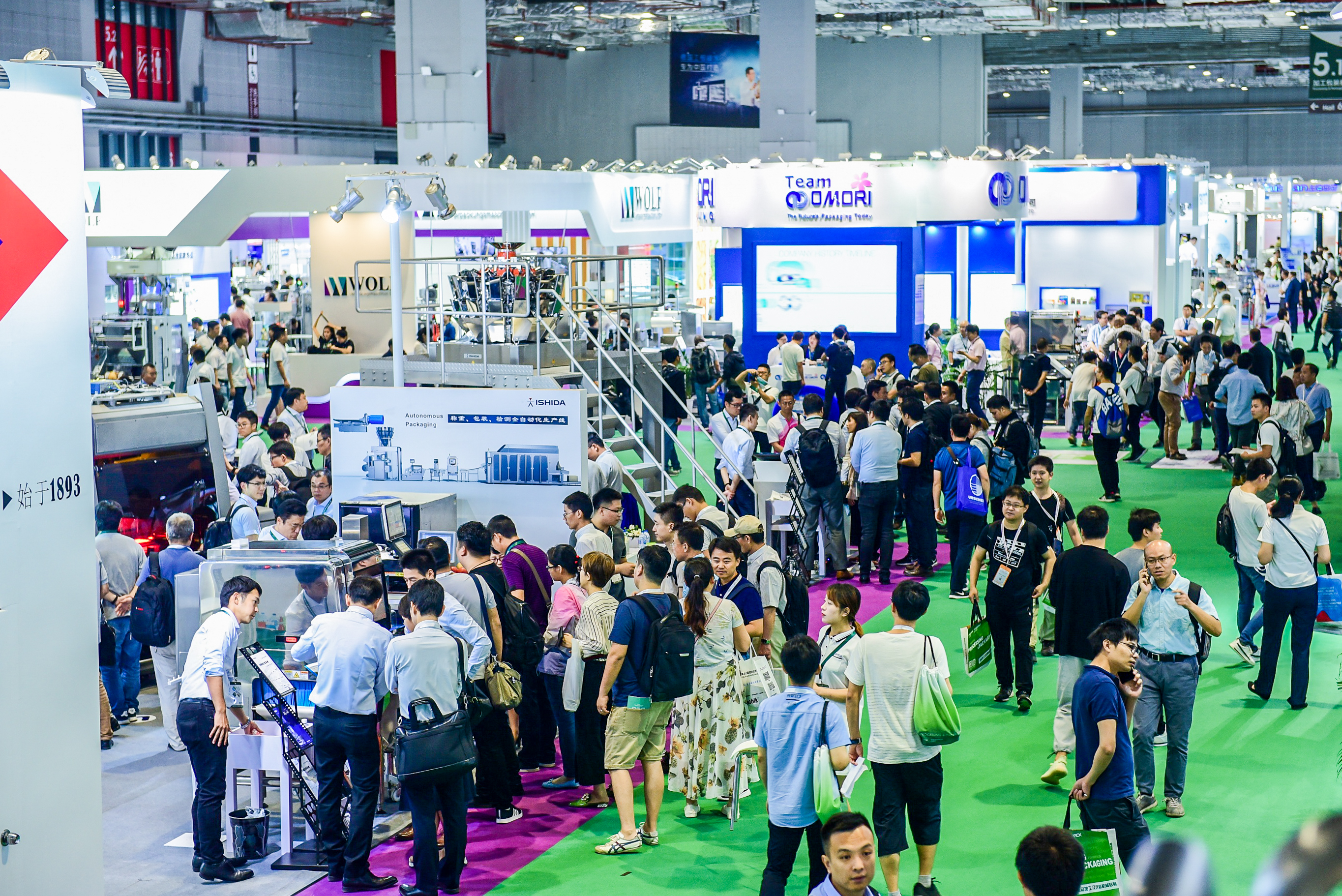 In addition, on-site demonstrations from reputable enterprises together with a valued-added visit offered by various forums and technical seminars make it the must attend event of this year. Renowned experts will speak about the latest topics and challenges facing processing and packaging and its applications during the forum including snack food processing and packaging, smart packaging and automation trend, beverage packaging and more.
Tap the flourishing Asia market
ProPak China is organised by Sinoexpo Informa Markets (Former UBM Sinoexpo), a joint venture between Shanghai Sinoexpo International Exhibition Ltd and Informa PLC. As the world's leading exhibitions organizer, Informa Markets creates platforms for industries and specialist markets to trade, innovate and grow. Its portfolio is comprised of more than 550 international B2B events and brands.
With the expertise in operating events and exhibitions and global network in a diverse range of industries, ProPak China 2020 will help you unlock opportunities to tap the flourishing Asia market.
For more information, please visit www.propakchina.com

Contact us:
Ms. Vicky Leung (Asia & China)
Sinoexpo Informa Markets
Tel: +86 131 4389 6198
Email: vicky.leung@imsinoexpo.com
Mr. Marek Szandrowski (Worldwide)
Informa Markets
Tel: +44 (0)20 7560 4321
Email: marek.szandrowski@infroma.com
Mr. Spric Tian
Sinoexpo Informa Markets
Tel: +86-21-3339 2260
Email: spric.tian@imsinoexpo.com